Scrollytelling data visualization of the study results on Swiss online market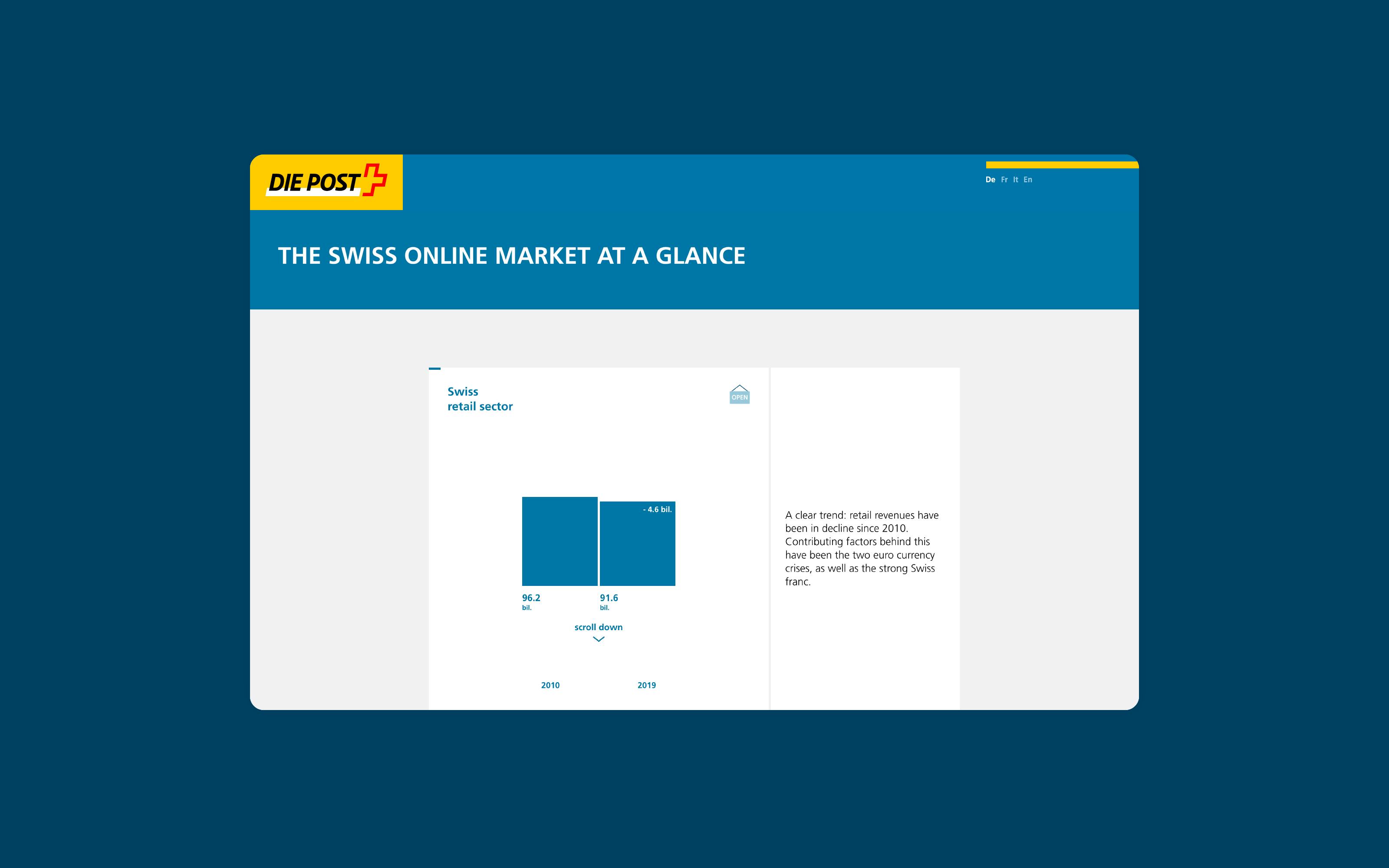 #userexperience 
#interactiondesign
#ecommerce
#digitalmarketing
#digitalisation
#dataviz
#datavisualization
#scrollytelling
The Challenge
Helping Swiss Post to make the annually published study on key figures for the Swiss online market visually accessible on various channels through a microsite that is easy to understand and maintain.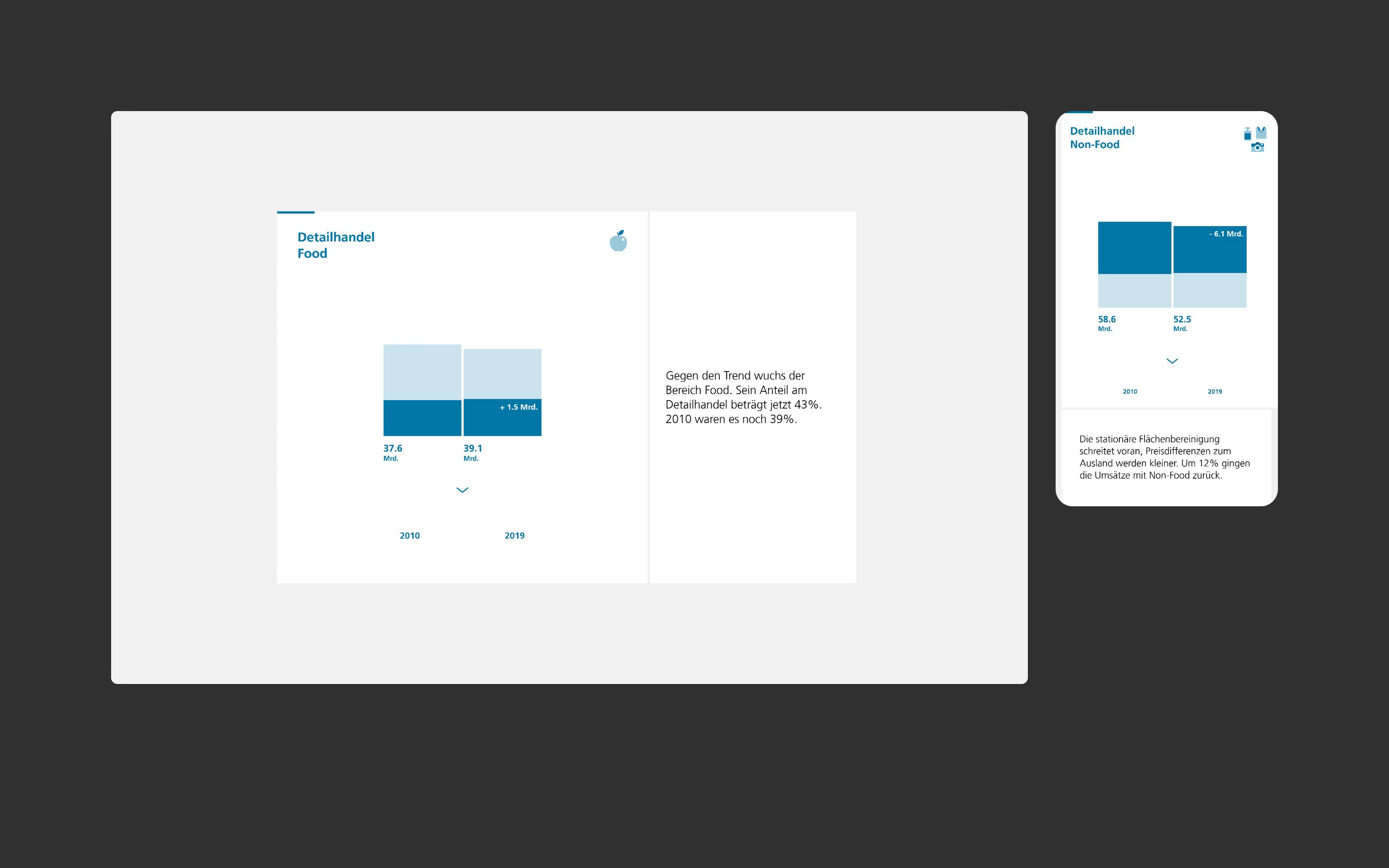 The Outcome
A cross-platform application that uses a single diagram type to tell all key figures with a common thread and enriches the user experience as a real scrollytelling. The content structure is constructed from a bird's eye view and delves more and more into the small details.
The Impact
This microsite shows that scrollytelling is not only a nice and refreshing element, but that it can also provide orientation when visitors are guided through the page in a strict way. A morphing diagram can keep the red thread alive and bring the content relationships closer, piece by piece, without overloading the graphics.