Animated Infographic Microsite on E-Commerce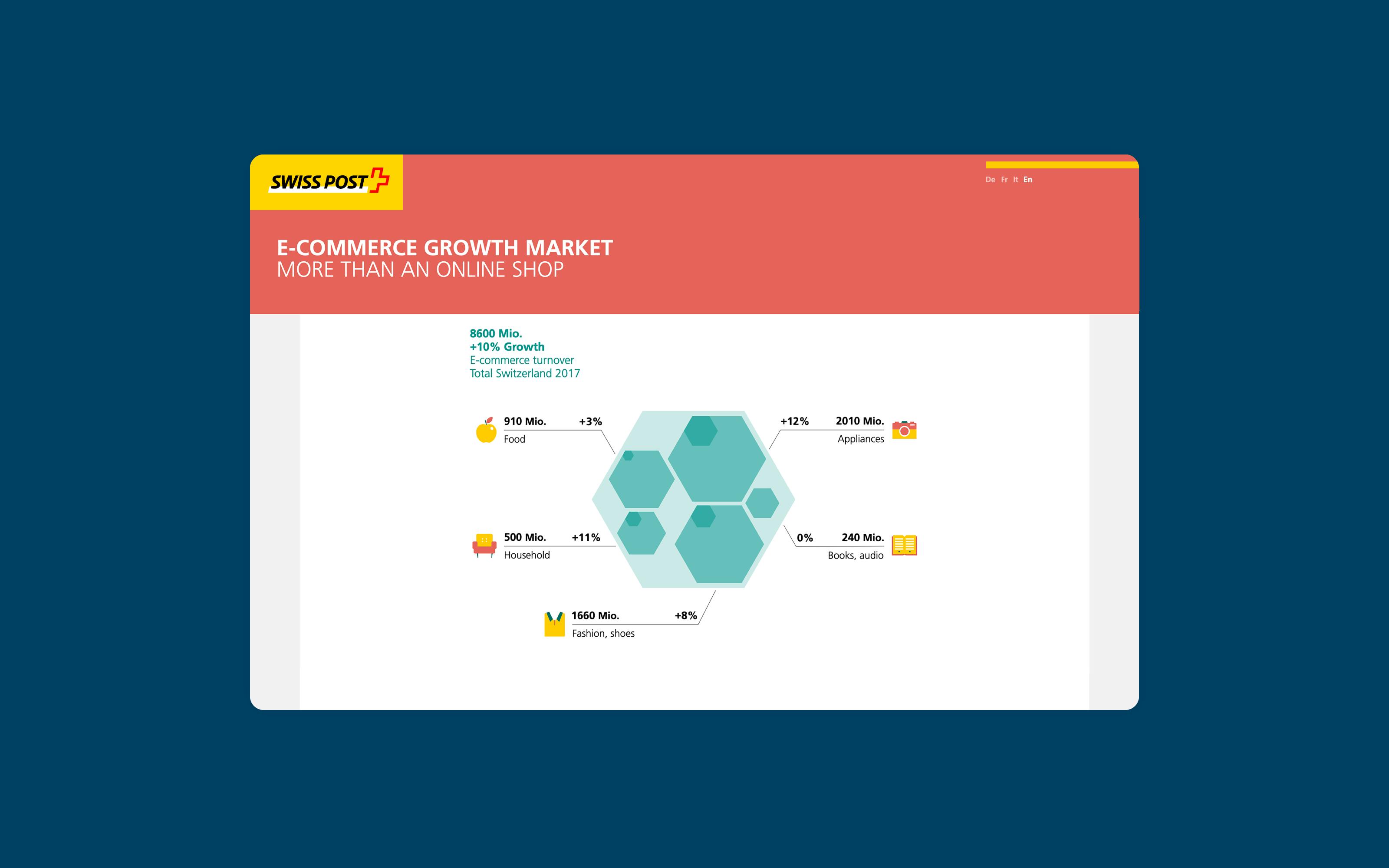 datavisualization
infographic
userexperience
information desgin
scrollytelling
ecommerce
dataexperiencedesign
The Challenge
For companies new to e-commerce, it is important to have an overview of and understand all the issues involved. True to its edutainment motto, Swiss Post is addressing this need with a multilingual, data-based microsite. The site is structured according to the principle "overview first, details on demand".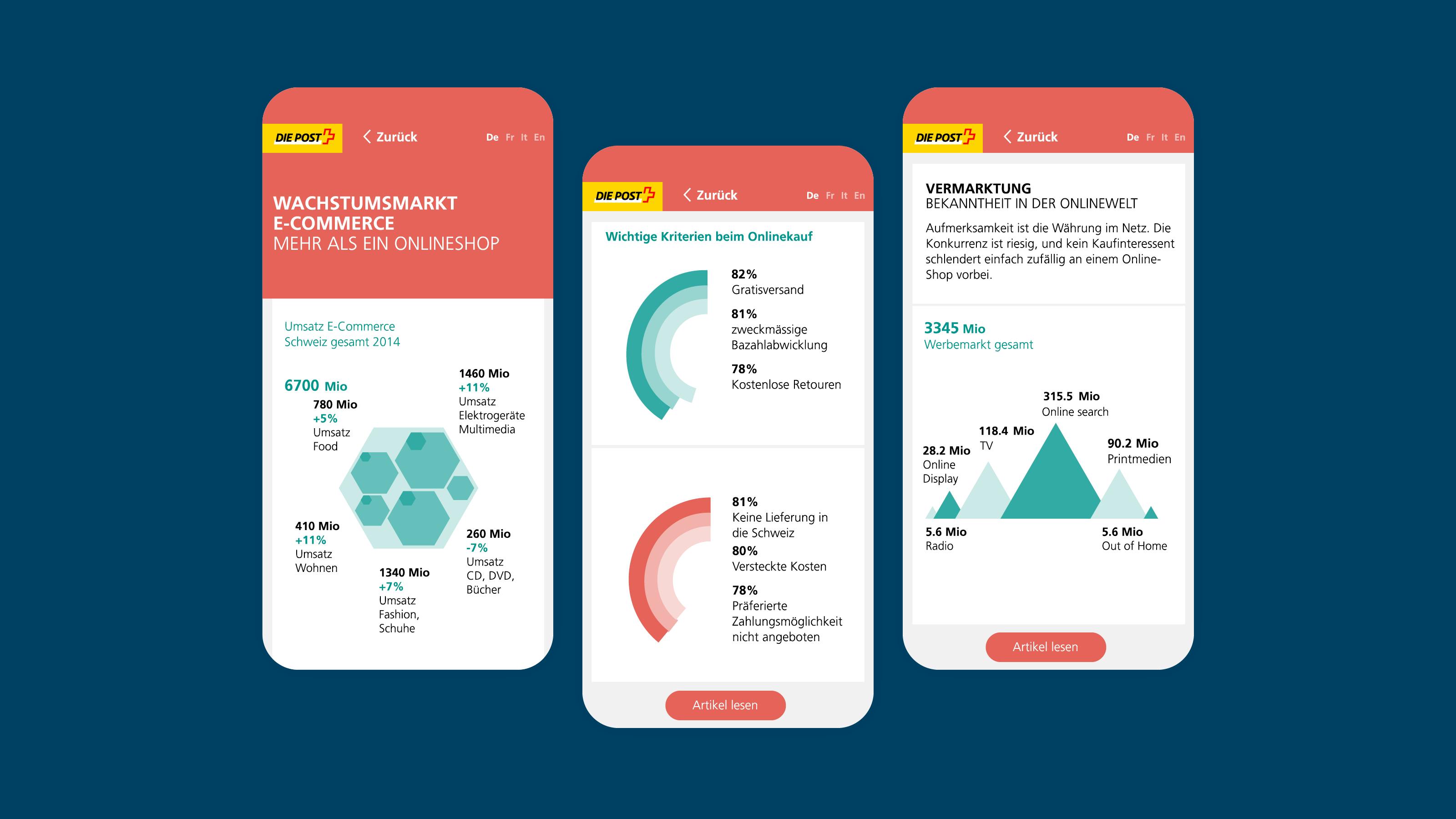 The Outcome
We compiled all the topics into an animated and playful scrollytelling microsite. For each section, we developed our own responsive visualizations, which present a well-consumable amount of information on all devices. We designed all icons as branding extensions for the logistics department of Swiss Post.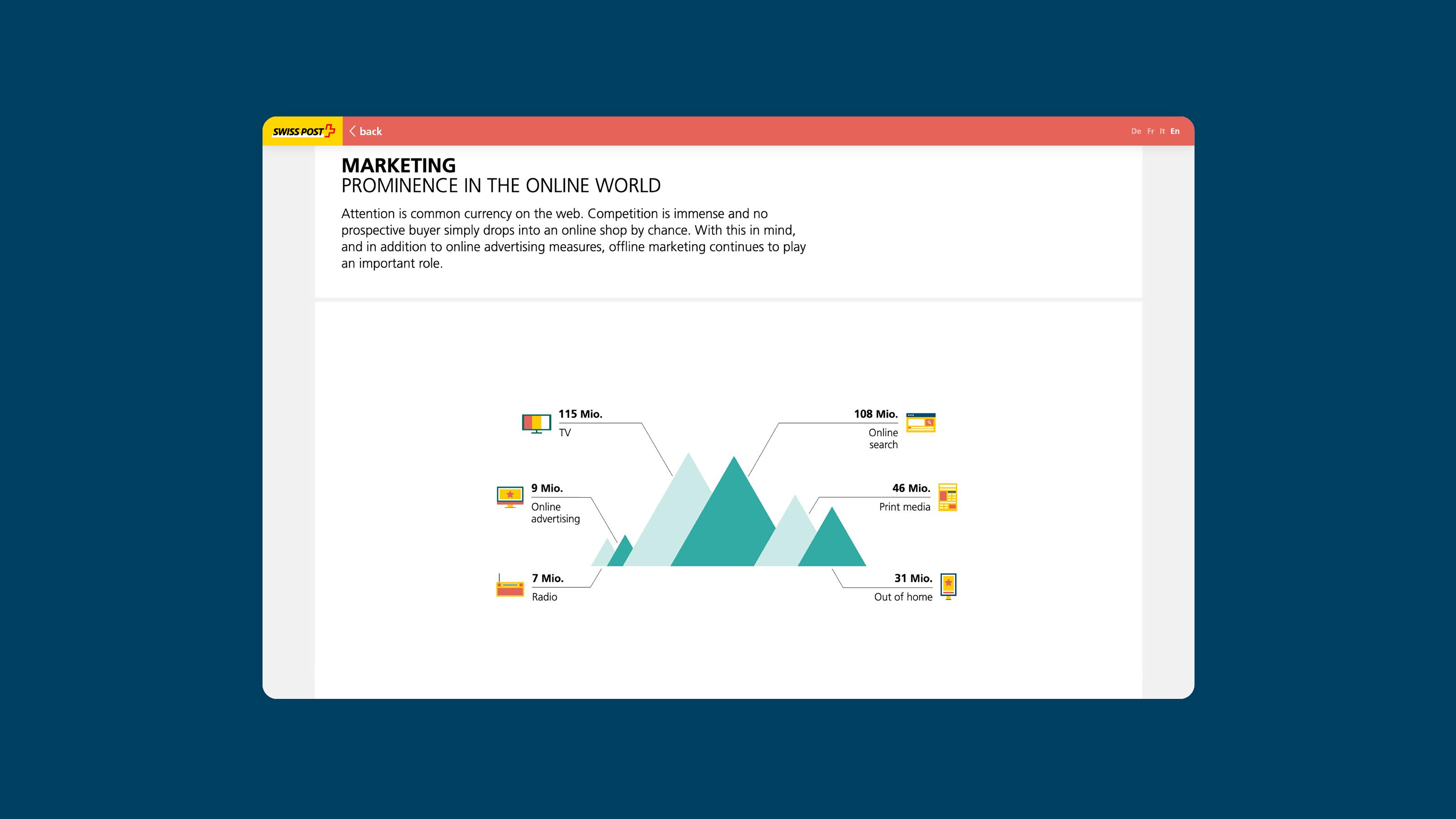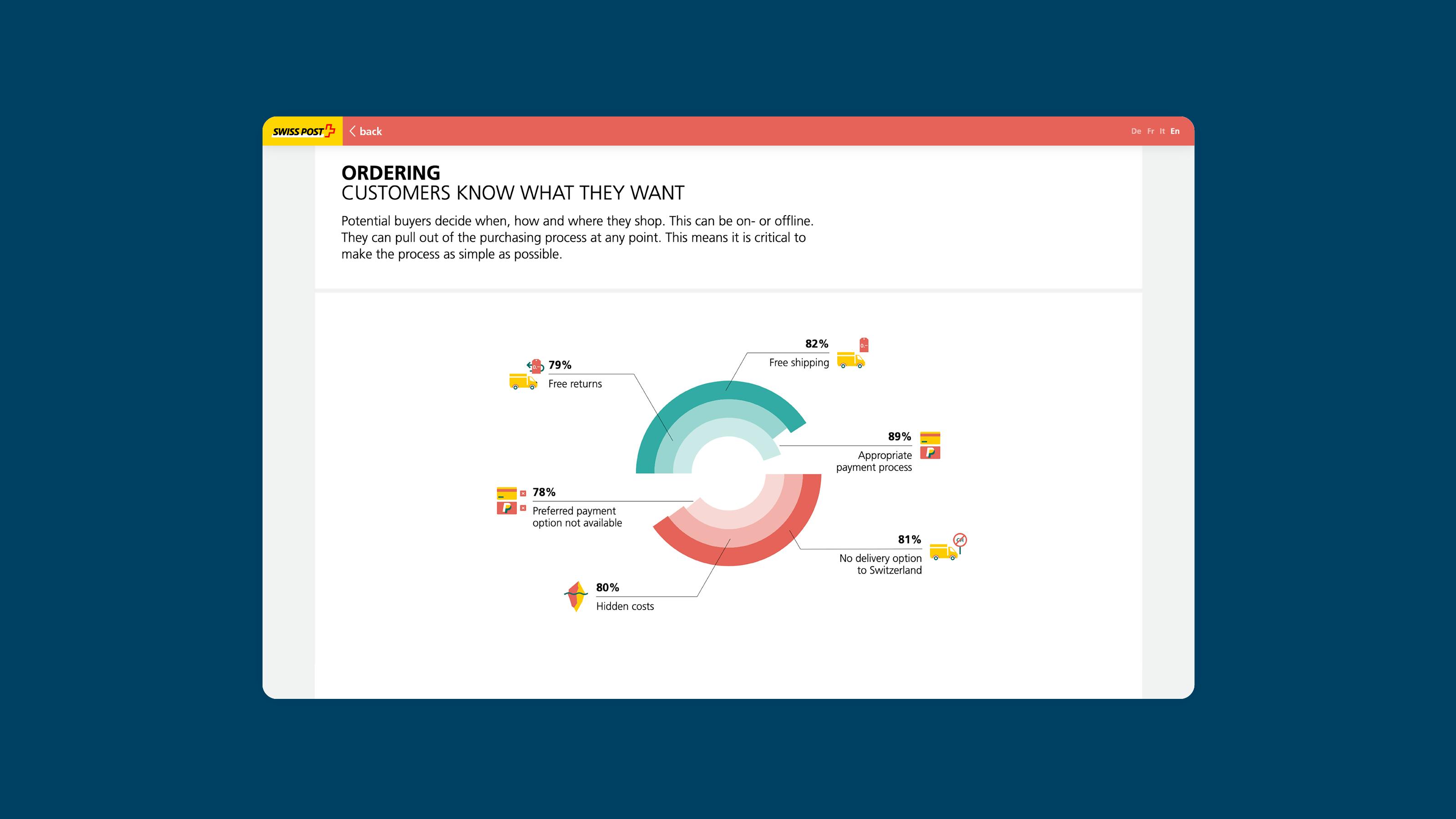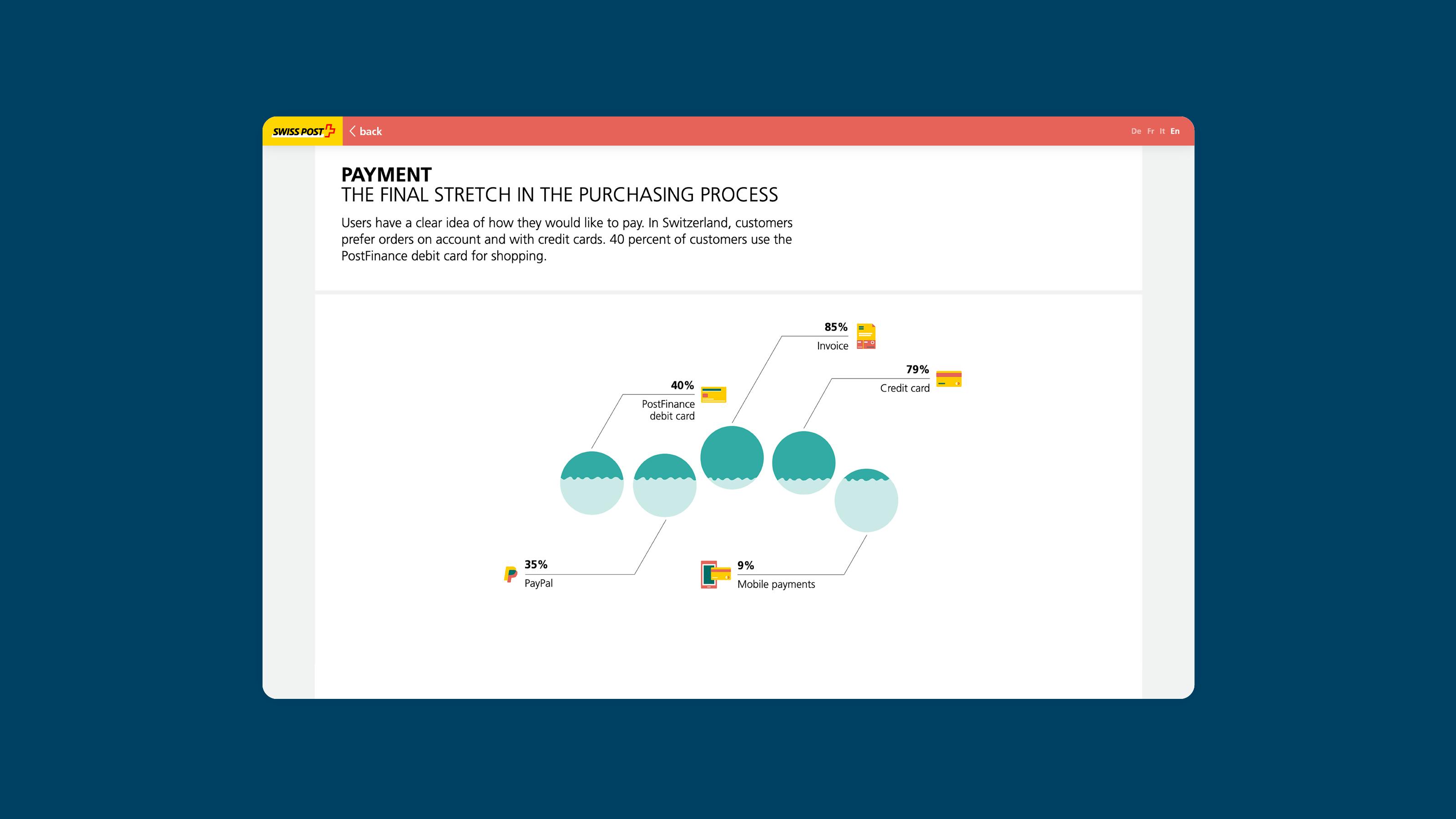 The Impact
The annual updates of the data on the website have made it a one-stop shop for e-commerce issues. The mix of edutainment and infotainment has worked very well in combination with the visual system. The well-thought-out user experience and a clear flow make a complex topic so easy to communicate. The first version of this microsite was published back in 2015 and subsequently updated over the years.