Big picture guided playful book structure on child-friendly living spaces
The Client
Unicef Switzerland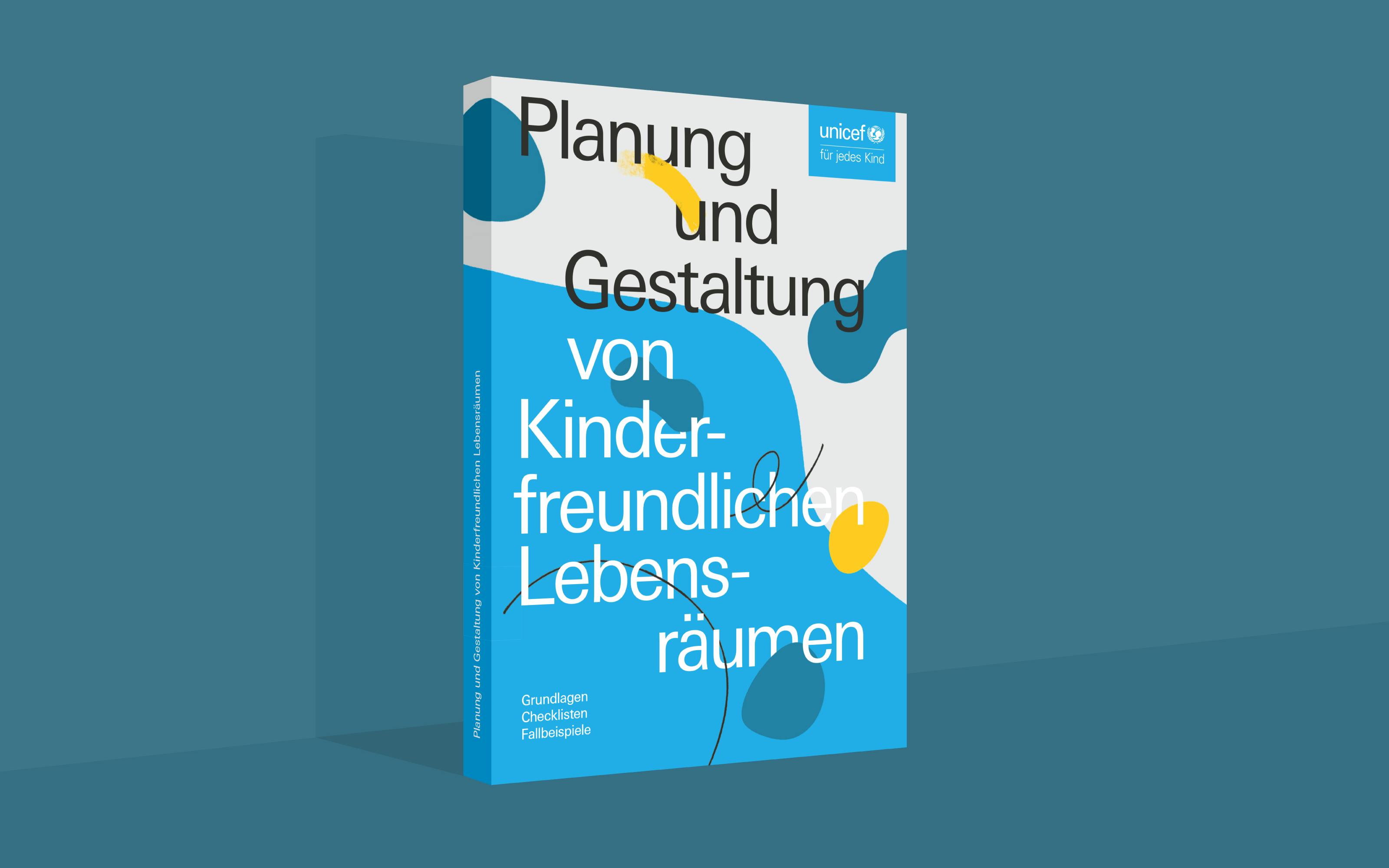 #bigpicture
#bookdesign
#illustrative
#childfriendly
#scientificcontent
#switzerland
#usermanual
#informationvisualization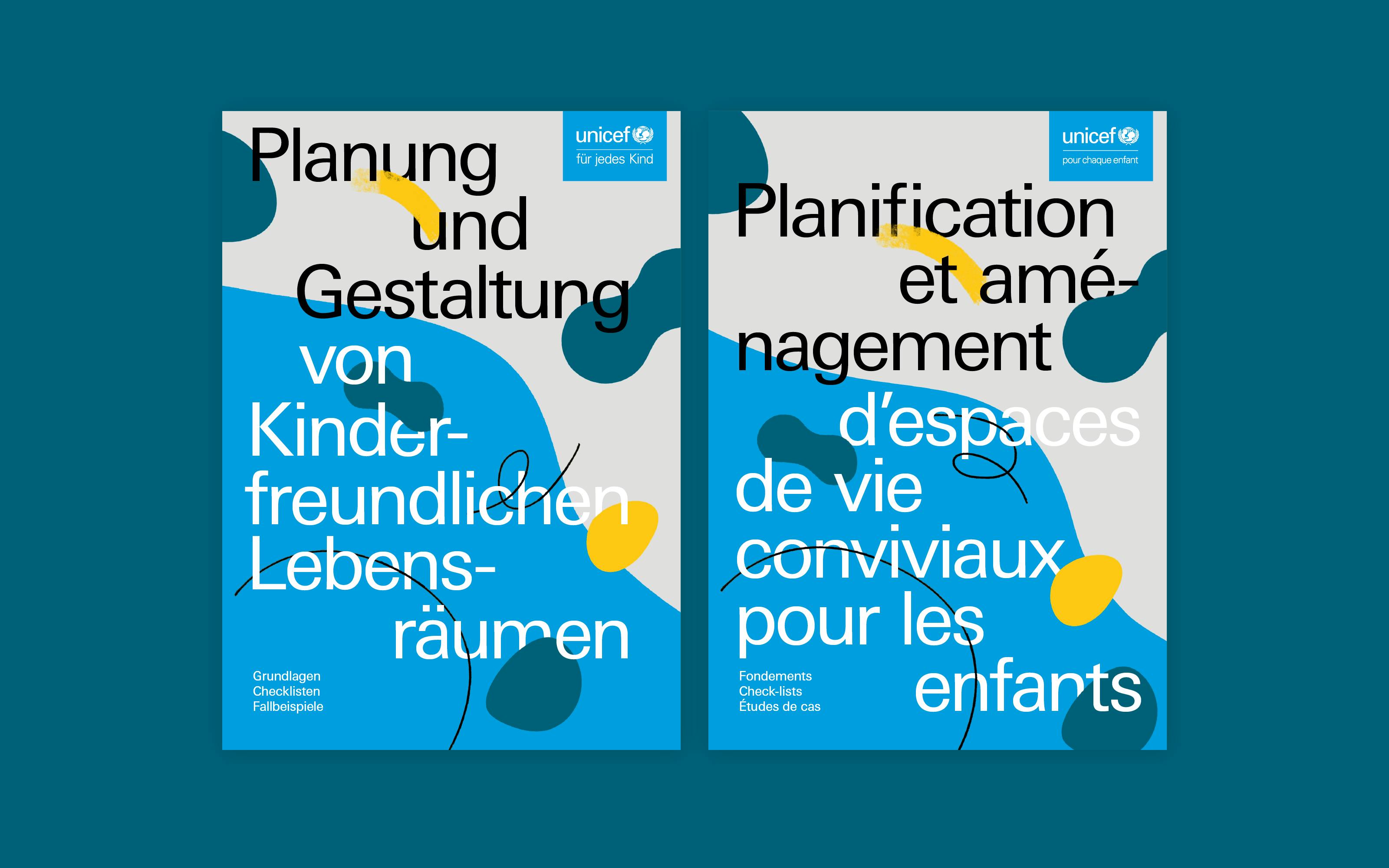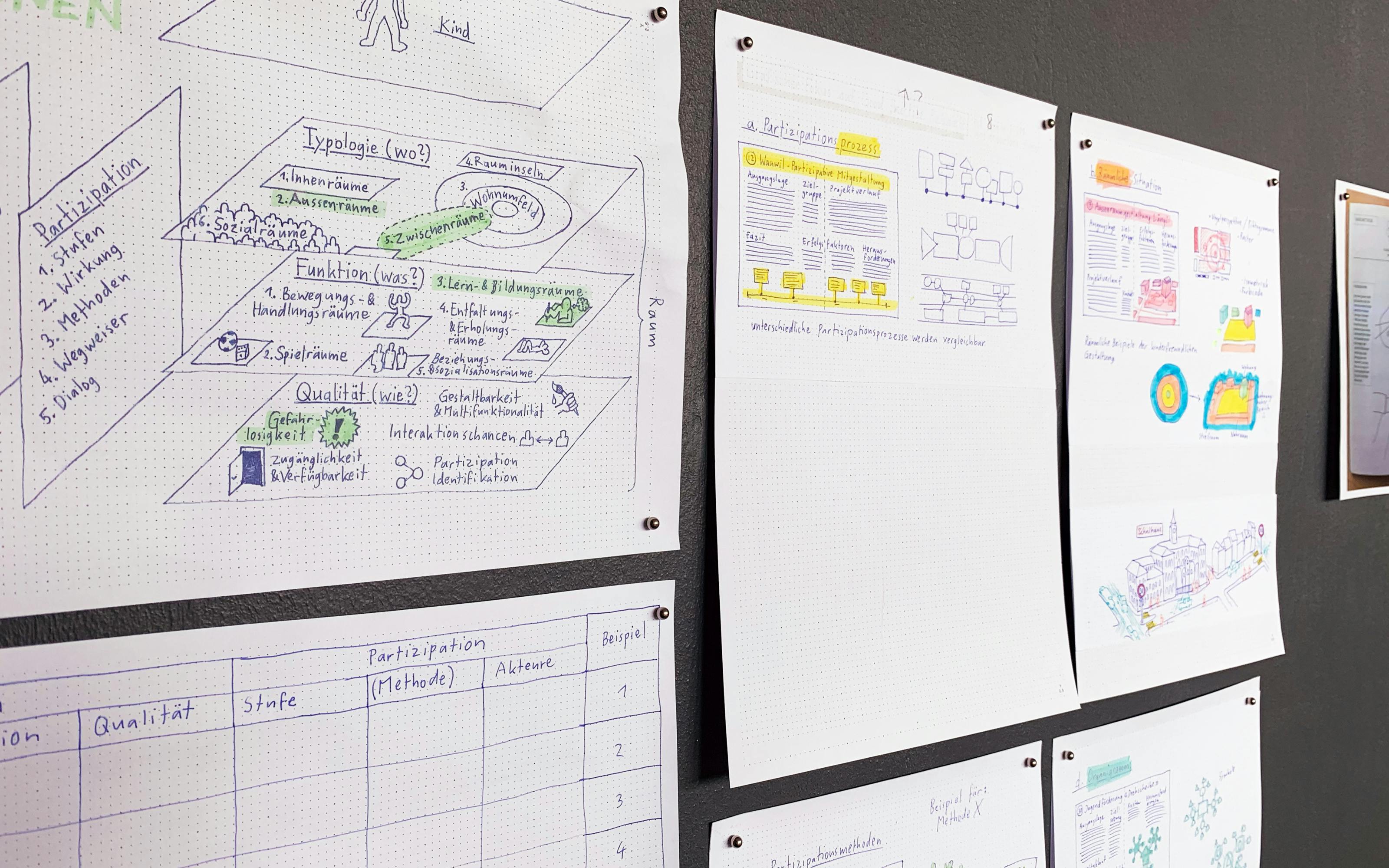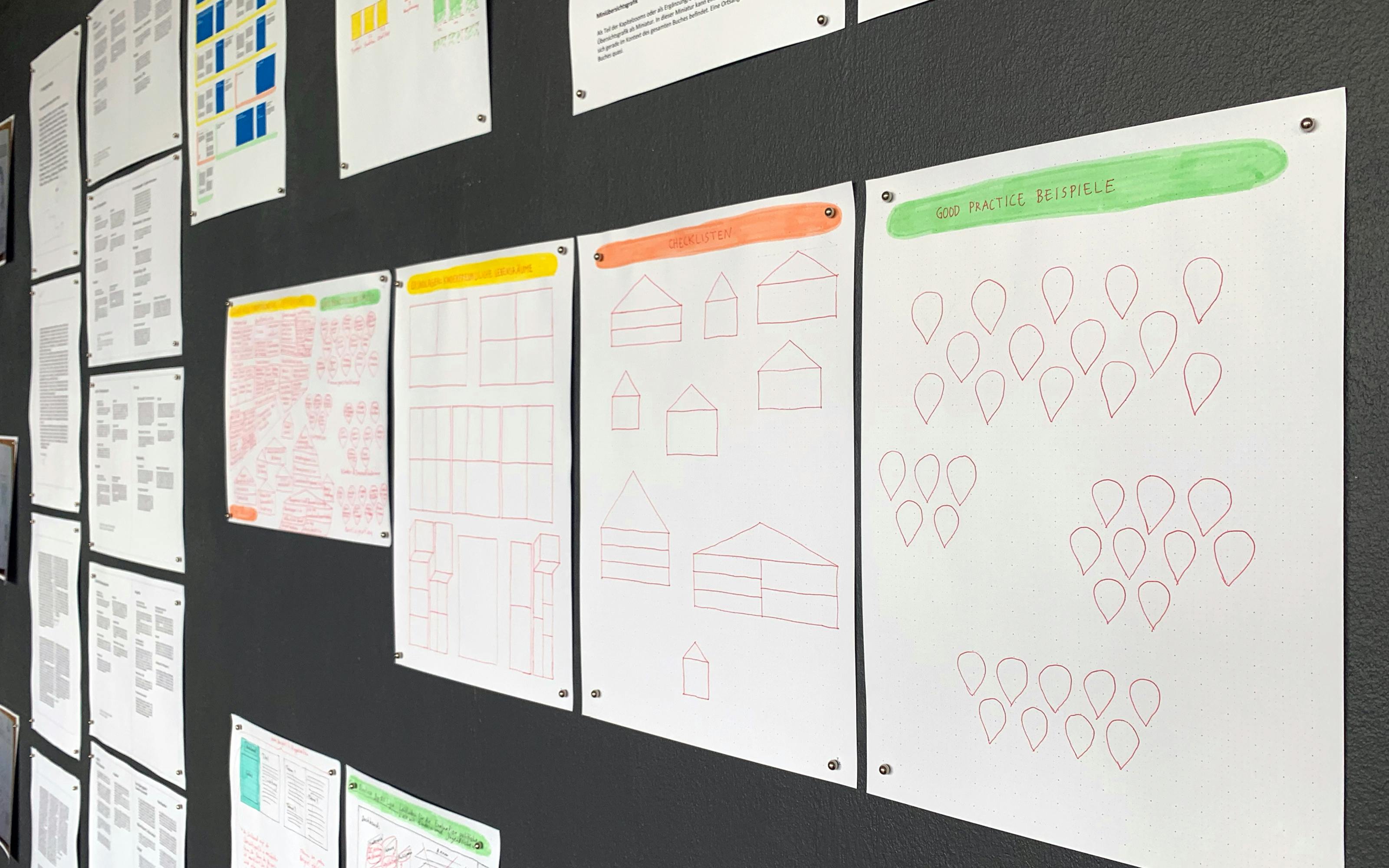 The Challenge
Turning a working document into an attractive yet serious book, which makes the participatory process of planning and designing child-friendly living spaces accessible to various interest groups.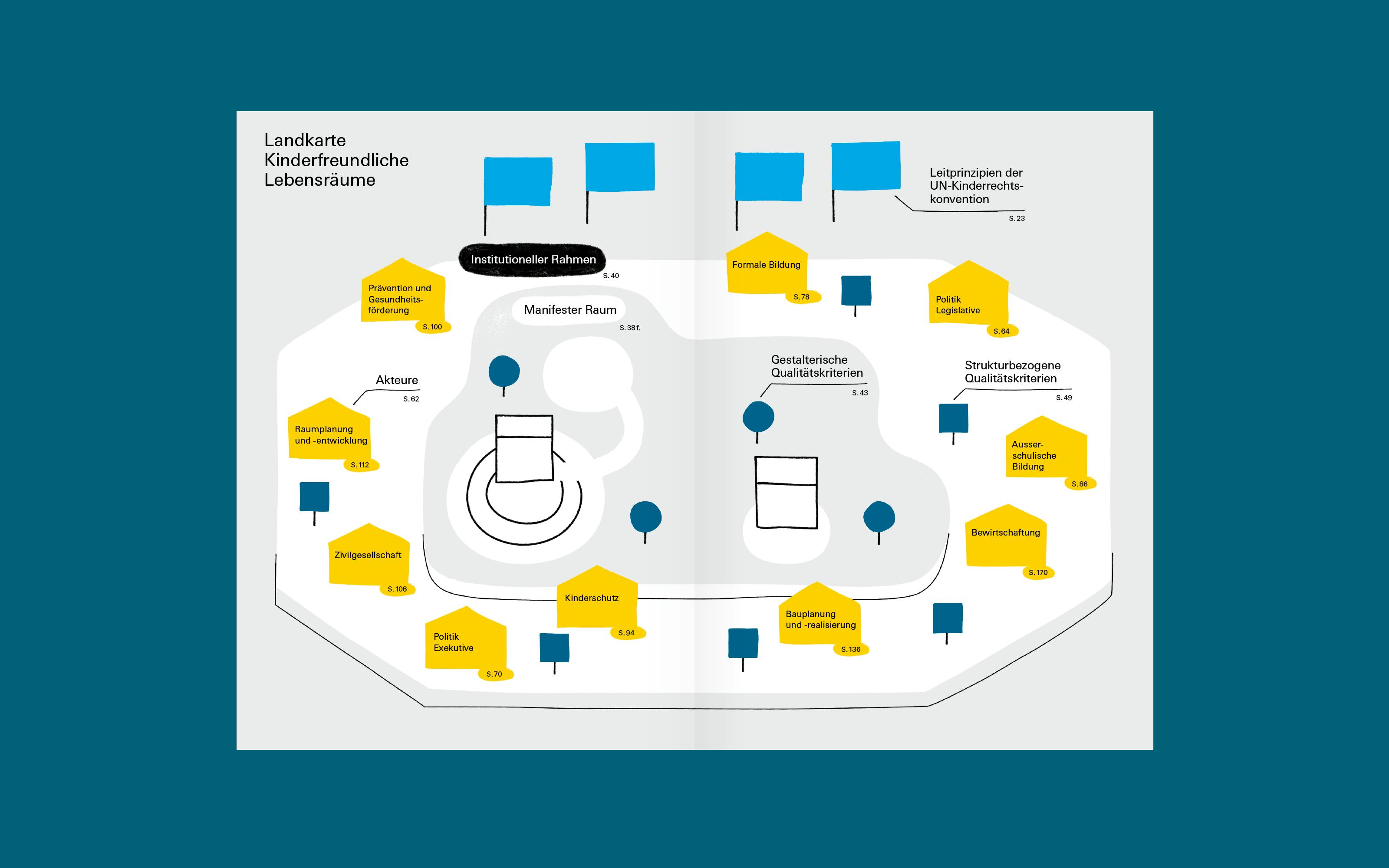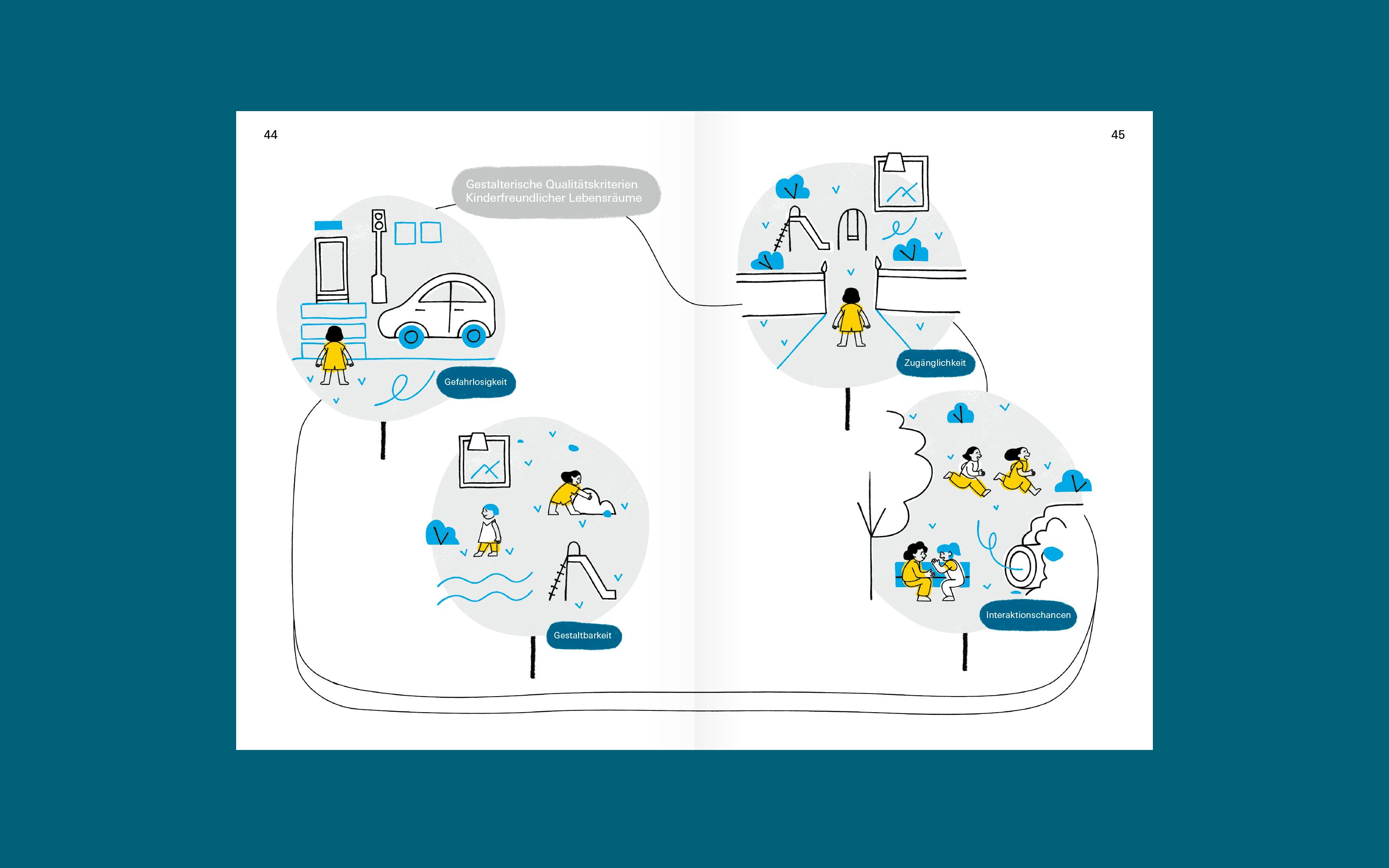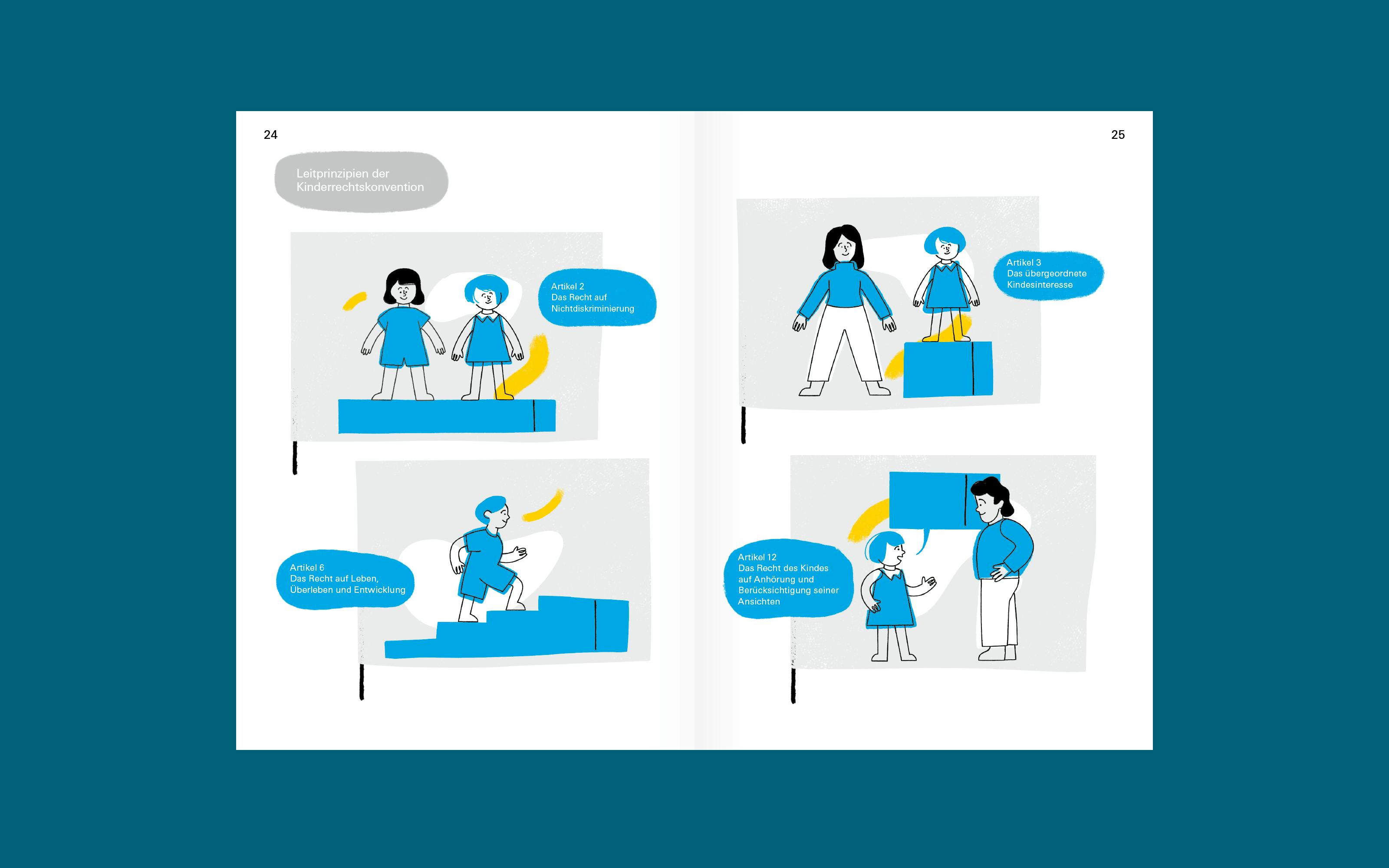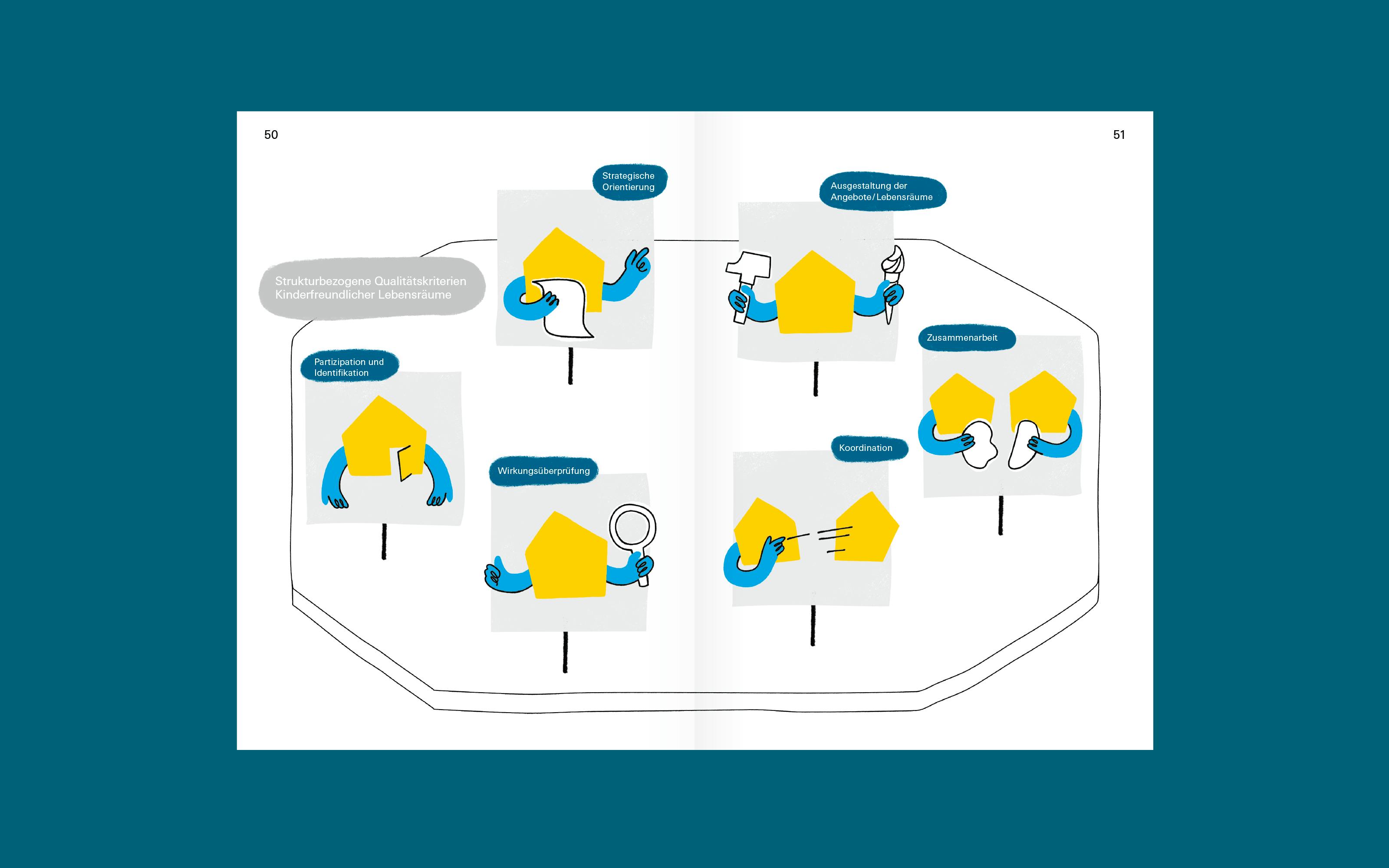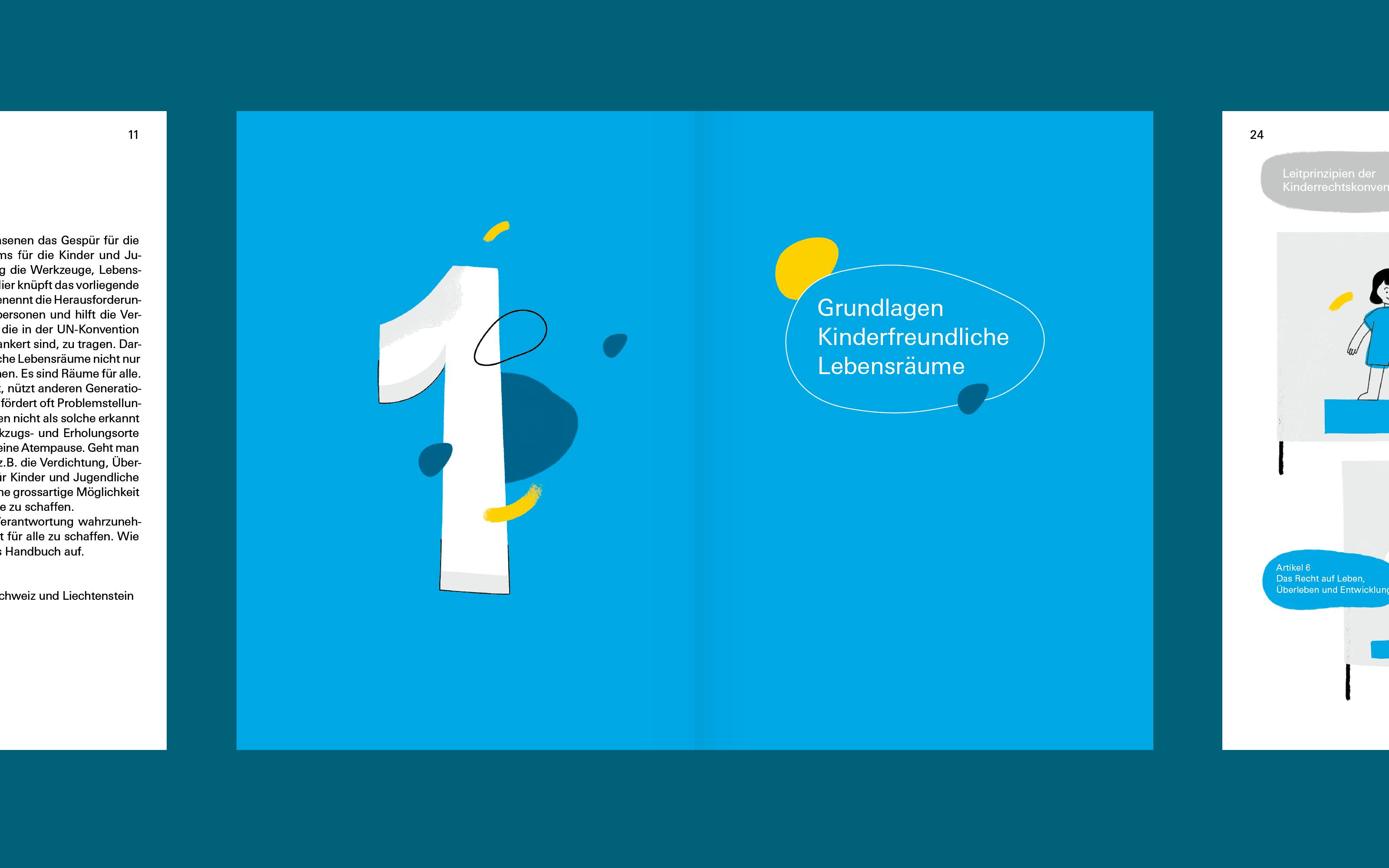 The Outcome
A handbook of 200 pages, which is based on an overall big picture and from which all chapters can be derived by a red thread. The orientation is guaranteed by an illustration and colour code and can also be found in the web version, which is constantly being expanded.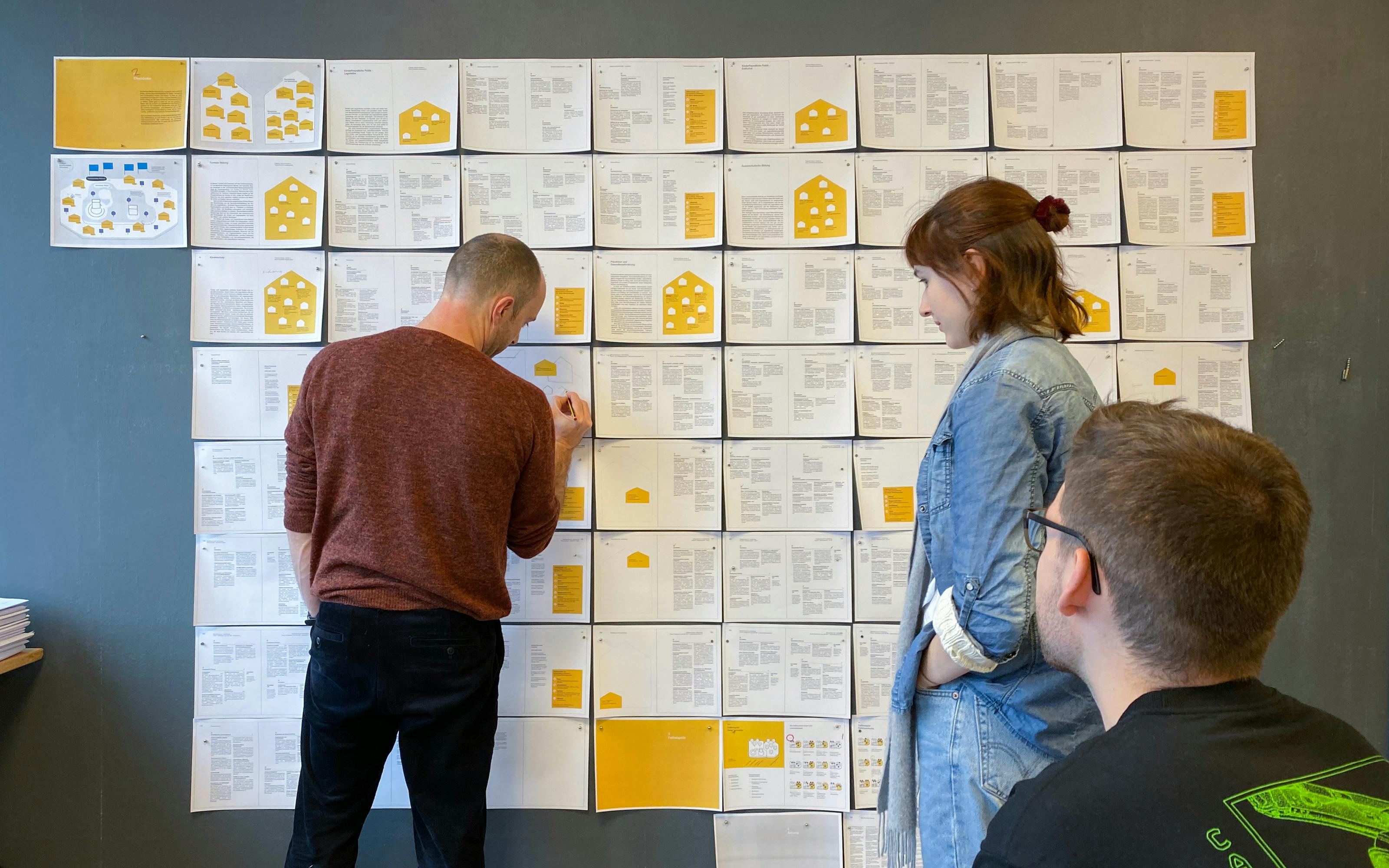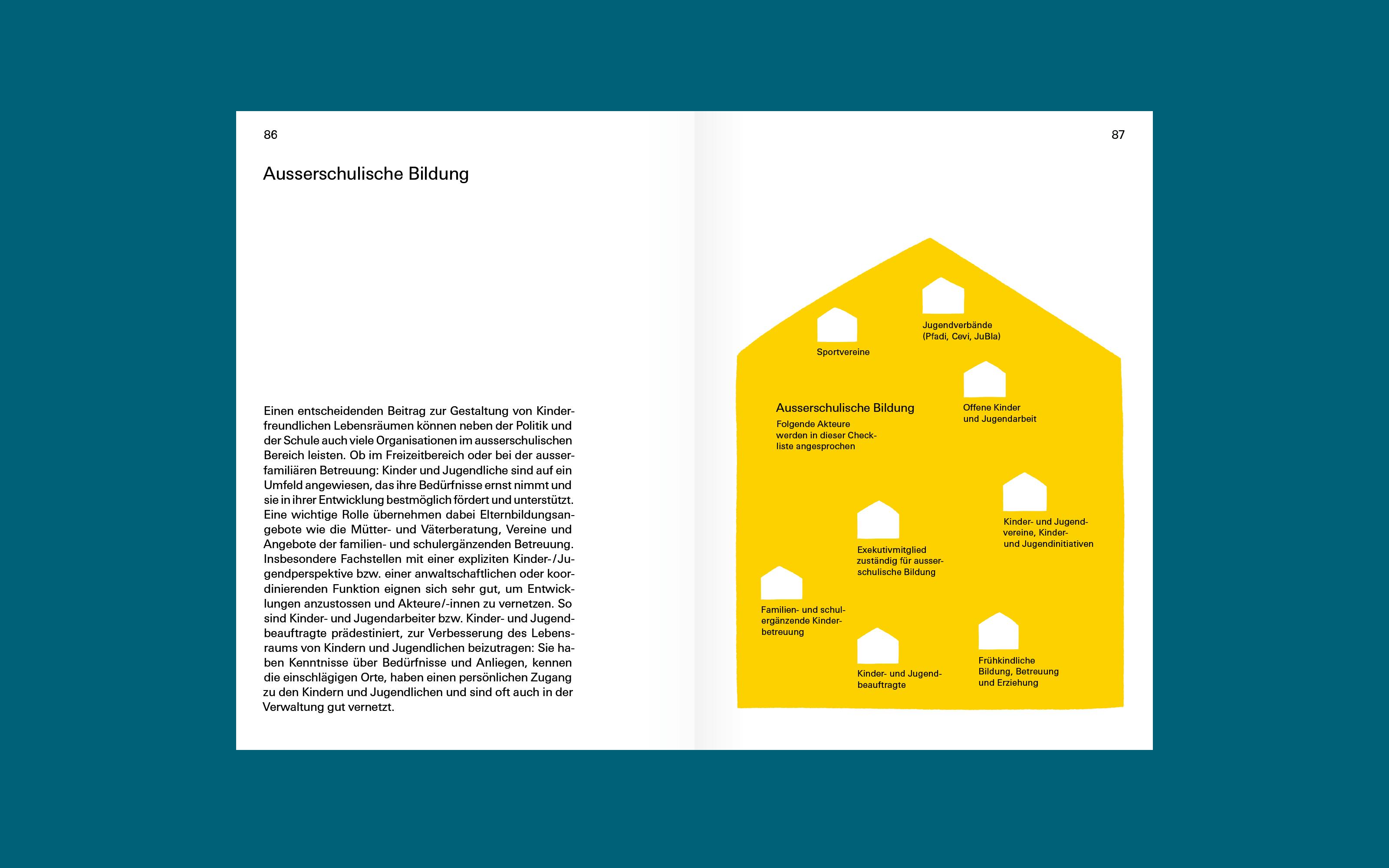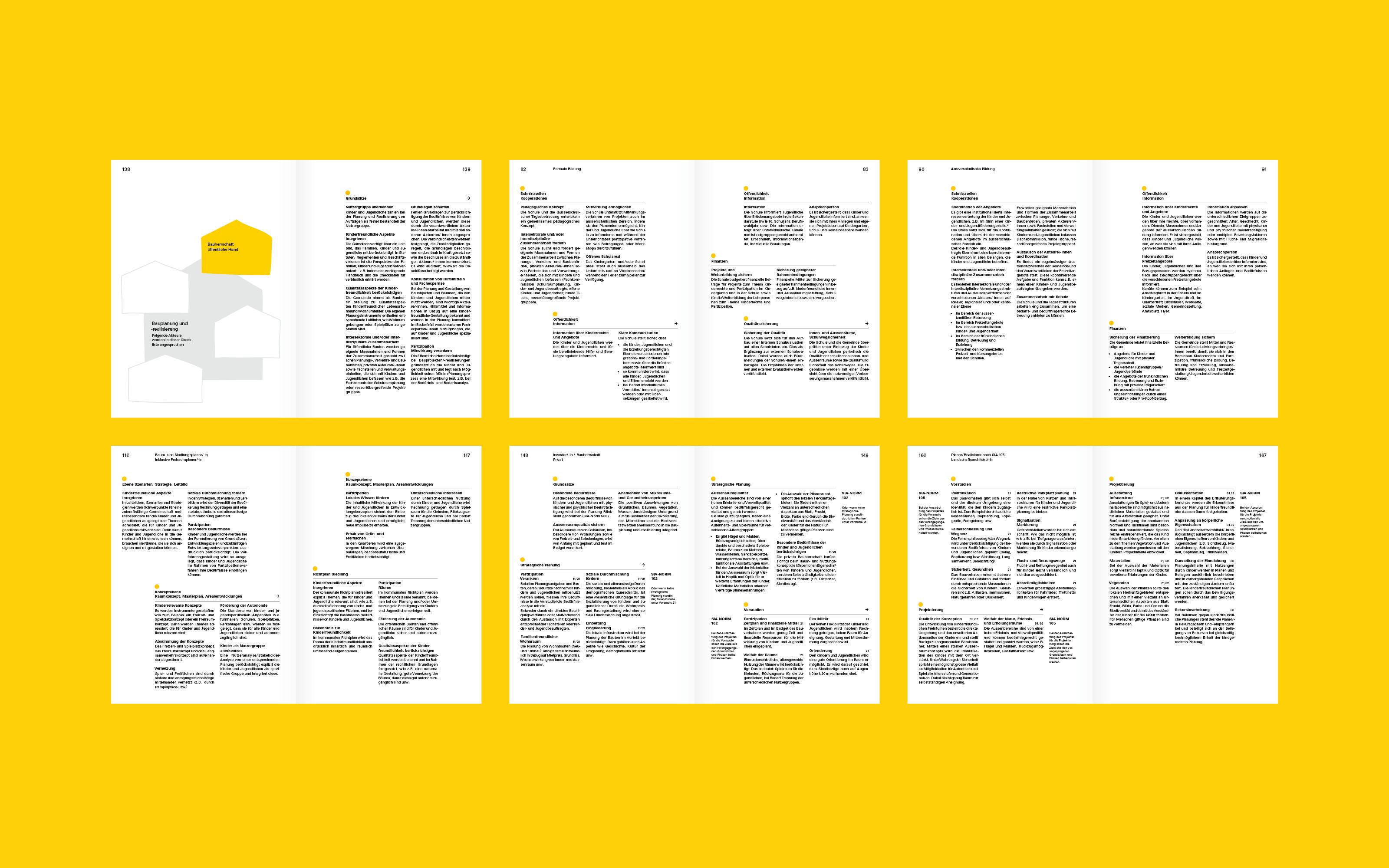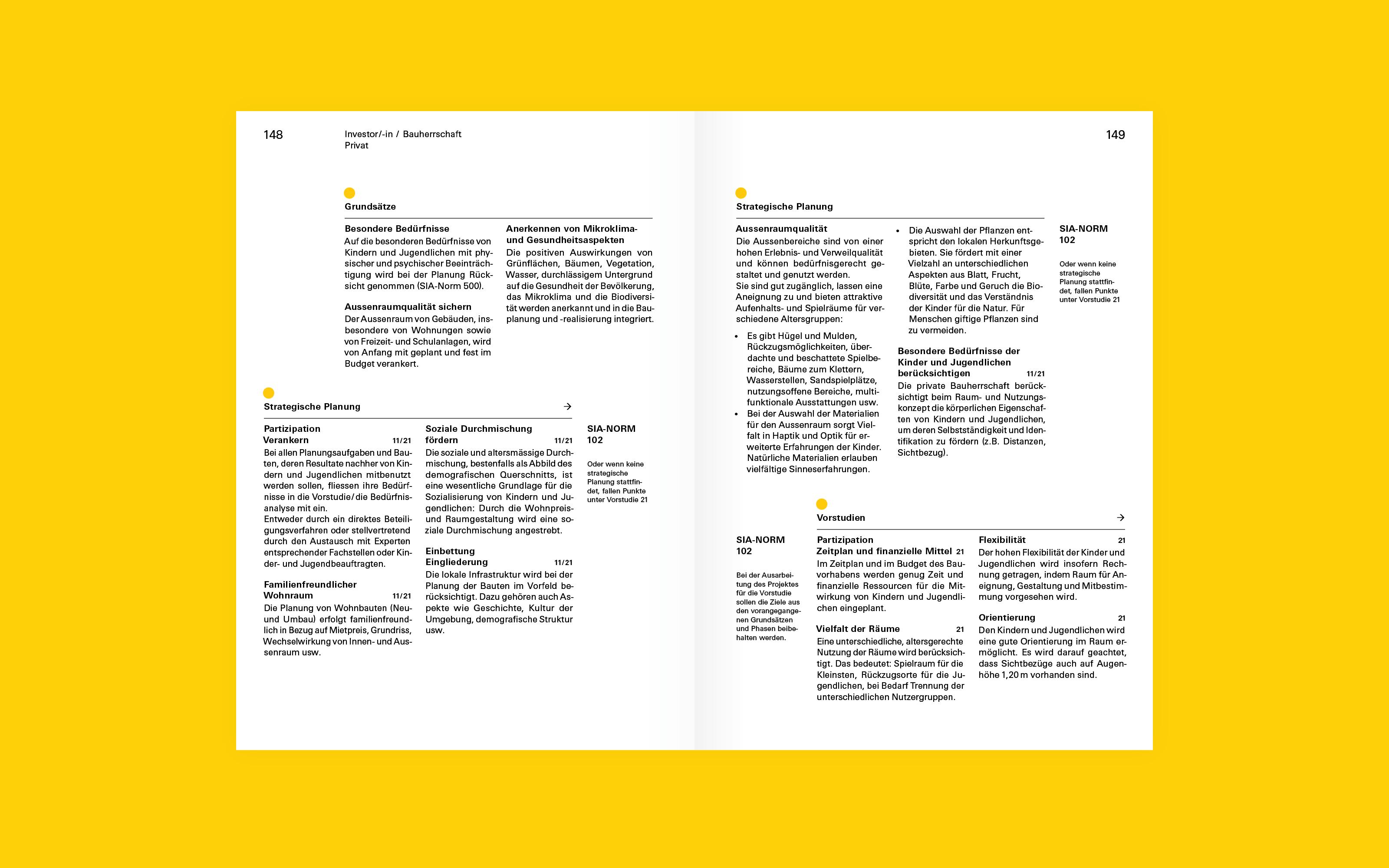 The Impact
Already during the first co-creative process, the visualization of the topics contained in the book revealed potential for improvement, which had not been noticed in pure text form up to that point. The visualization as a tool for sharpening the content enabled a shared understanding of the topic for the team.