New job at Superdot – 12 months trainee program for information design
You are fluent in German? You want to learn to develop and implement information design systems? You want to learn how to analyze data and help customers better understand complex content? You want to learn how to program websites or innovative visualizations? Then the trainee program at Superdot is perfect for you. We are looking for graduates from a graphic or coding disciplines who want to deepen their knowledge in information design and are motivated to learn.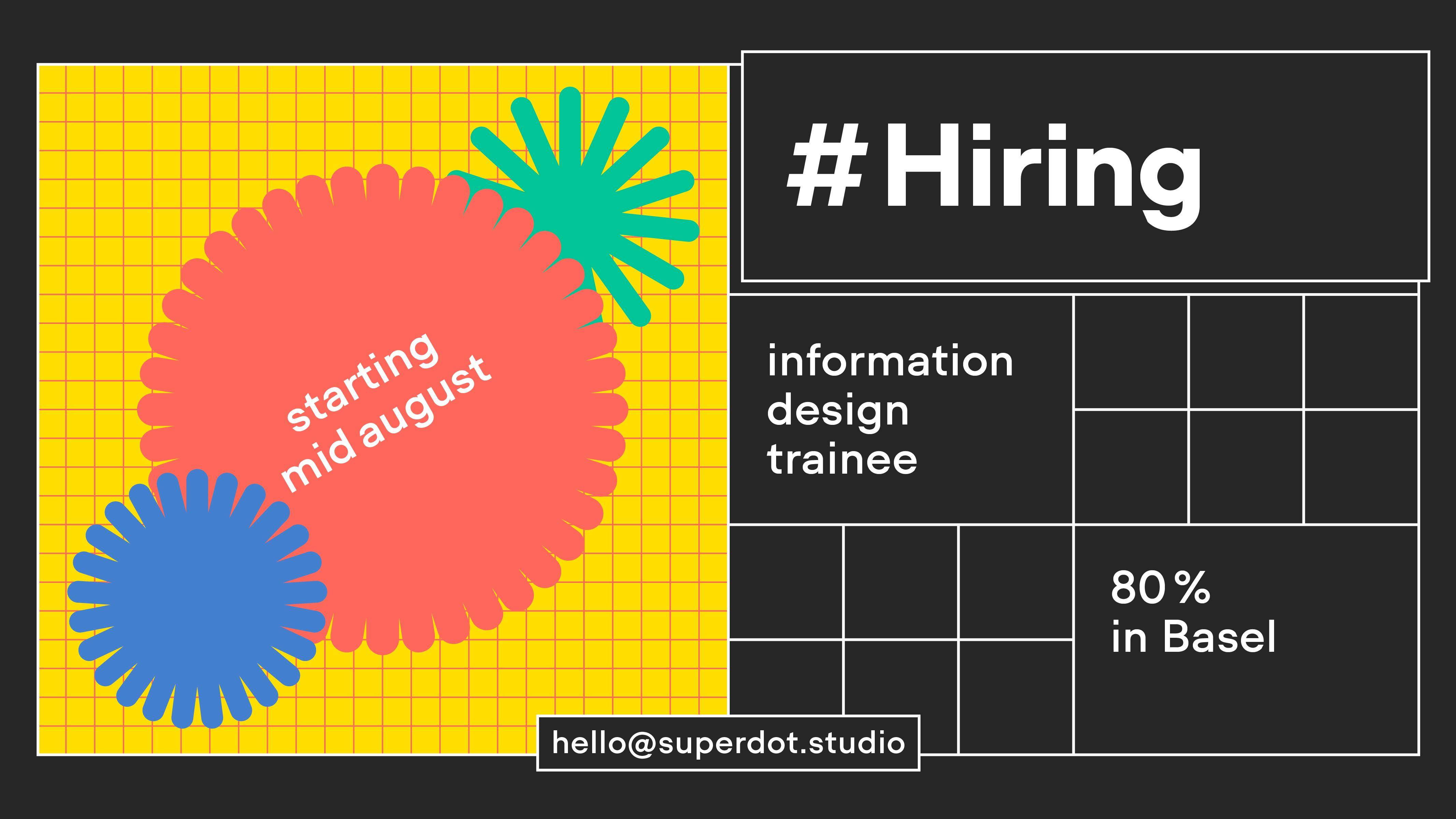 Offer
As a trainee, you will gradually complete a training program on the basics of information design using our Superdot system. You will get trainee assignments, time for recommended online courses, internal lab projects and small client projects. You can test your skills and have time to experiment. Experienced team members are always there to mentor you. Since we only take one trainee, you can be sure that you will get enough attention. The trainee program is designed for long-term cooperation and follows our strategy of sustainable team expansion with employment after the training program.
Job advertisement: Trainee Information Design (80%)
Workload: Tuesday to Friday
Duration: 12 months
Salary: CHF 2000.–
Place of work: Basel
Apply at: hello@superdot.studio
Application deadline: 20 June 2023
Start of work: from the middle of August or beginning of September
If you have any questions about the trainee experiences, please write to Sarah. She can make a joint info event call if there are enough inquiries and answer your questions. 
To get an insight about the training at Superdot, you can read the personal experience report of Sarah Heitz.